5 tags
Web developers in Vietnam
Is Vietnam ready to be a tech hub for talented web developers? Julie Pham wrote an article for Forbes.com, Vietnam's Tech Industry Strives To Prove It's A World-Class Hub Of Outsourcing Providers which explores the emerging talent pool. It is certainly a country worth keeping on the radar. The key thing, however, is if smaller businesses, such as startups, can look to Vietnam, or is...
3 tags
Photographer Takes a Boy with Muscular Dystrophy... →
Dan Ariely: What makes us feel good about our... →
What motivates us to work? Contrary to conventional wisdom, it isn't just money. But it's not exactly joy either. It seems that most of us thrive by making constant progress and feeling a sense of purpose. Behavioral economist Dan Ariely presents two eye-opening experiments that reveal our unexpected and nuanced attitudes toward meaning in our work. (Filmed at TEDxRiodelaPlata.) ...
Heavy slumber within sun-washed steel A railway route on daily commute For despite talk of missions and aspirations The world in here do my eyes paint An impressionist chorale of color Strung from thickets of green and adobe Adorned with garden patches of graffiti A momentary respite and escape From stories unknown in between Home and destination stations A series of stories of silent...
My Big 5: March 2013
I write down my status report on my five long-term aspirations to help me remember where I am and what I need to do next. Settle down and raise a family Co-conspirators: #dat #huy #huy This past month I overcame personal confidence issues that came from great uncertainty in the direction of my life. But the act of writing about my progress helps me clarify that uncertainty. To be sure, after...
5 tags
5 tags
Poverty Rates for San Jose Metro Area, Total and...
Taken from American Community Surveys 2005, 2006, and 1-Year Estimates for 2007, 2008, 2009, 2010, 2011 for the San Jose-Sunnyvale-Santa Clara MSA. Vietnamese data for 2005, 2006, 2007, 2008, 2009 have been corrected according to ACS Errata 57 and 59 which described an overcount of the Vietnamese population. Vietnamese data column does not include multiracial/multiethnic Vietnamese.
4 tags
Madison Nguyen Files Papers to Run for Mayor of... →
Despite her falling out within the Vietnamese American community in San Jose, she's still marching on. With Vietnamese comprising about 10% of the city's population, she still has plenty of other constituency bases to appeal to. We'll see how this plays out.
6 tags
3 tags
Student Band (Soulful Obsession) Releases New EP... →
avamusic: (SJSU Spartan Daily) SJSU student music group Soulful Obsession performed at the "Open Invitation" release party for its EP Saturday night. Group members Lily Tran, Bennett Roth-Newell, Veno Bender, and Kosuke Okamura, are all former or current students in the music department. The performance was at Milano nightclub in San Jose, and featured performances from other notable acts...
6 tags
5 tags
Planning a t-shirt sale to attend best friend's...
Bạn thương Kim tells me to just sell my leftover Vietlicious tees inventory to raise money to attend my bạn thương Huy's wedding in September (need to afford plane ticket) since I'm unemployed. The only events I'm able to have any remote success would be local VSA culture show events, but alas, I have classes on certain weekends until summer. This is my tentative schedule: Miss Vietnam...
3 tags
Music in an Organizer's Life
Cleaning up my garage, I sorted a stack of papers that belonged to CayDa Foundation, a nonprofit a few of us started back in 2011. I stopped by Quyen's office to drop them off. Quyen is my fellow co-founder. When I looked at the date on my phone, I remembered it was CayDa's 2nd anniversary within a few hours, that is, February 14. Quyen and Tri were both there at the office late at...
nước mắm cá: VietUnity on KPFA Apex Express... →
nuocmamca: "February 14th seems as good a day as any to celebrate some community love. Tune into Apex Express [TONIGHT] at 7 to hear Ellen Choy, Võ Hải, and i talk about this: Ăn Tết with The People's Kitchen and VietUnity:http://bit.ly/VX5M0Y. Buy your tickets before we sell out!" - Phuong "We have a short live interview with our friends from VietUnity! VU is a volunteer organization who...
$1000 more to publish DVAN book on Southeast Asian... →
The Diasporic Vietnamese Artists Network (DVAN, our parent organization) needs your support to publish its anthology of Southeast Asian Women in the Diaspora, Troubling Borders: Literature and Art by Southeast Asian Women in the Diaspora. DVAN needs to raise $1,000 by the end of February to match a grant from anonymous donor on OneVietnam (http://onevietnam.org/dvan). With this amount, DVAN will...
Conspiracy
Hmmm… after many years of participating in a myriad of activities, I needed to step back and regain my sense of self-awareness so I can focus on who are my most important allies. My lifetime goals: Being able to settle down and raise a family Constructing a Vietnamese community center in California (e.g. Palo Alto JCC) Found a Lantern Moon Festival Society (association) Construct a...
5 tags
The Stanford Vietnamese Student Association... →
The Tribune Media Services recently published an opinion article titled, "Despite increasing prosperity, Vietnam's appetites remain unique," written by Stanford's Joel Brinkley, a Hearst Visiting Professional in the Department of Communication. In the article riddled with stereotypical assertions and cultural judgments, Professor Brinkley has denounced the country of Vietnam and its people as...
6 tags
VABANC Fellow to Provide Legal Services and...
The Vietnamese American Bar Association of Northern California (VABANC) has awarded the annual VABANC Public Interest Fellowship to the Legal Aid Society-Employment Law Center and Betty Duong.  The Fellowship funds a recent law graduate to provide legal services and advocacy to the Vietnamese American community and other underserved, underrepresented communities. During her year-long...
3 tags
OneVietnam volunteers with Habitat for Humanity →
Calling for 30 volunteers to lend a hand in building new homes for 36 low-income families with OneVietnam Network and Habitat for Humanity Greater SF on Saturday, February 16. Click for more details. I just signed up. Always wanted to do one of these.
3 tags
1 tag
"When you want something, all the universe conspires in helping you to achieve..."
– Paulo Coelho, Brazilian lyricist and novelist
The dimming lights of a bright star
From "The Burdens of Martyrdom" by Michael Eric Dyson, published on Time.com Martin Luther King: An Assassination Remembered on Monday, Mar. 31, 2008: To be sure, King was courageous in the face of death. But the unrelenting threat of bombs exploding and snipers shooting took its toll. King suffered desperate stretches of depression that sometimes alarmed his closest aides and...
1 tag
3 tags
Why youth become susceptible to substance abuse
From A participatory handbook for youth drug abuse prevention programmes published by the United Nations Office for Drug Control and Crime Prevention Vienna: [[MORE]] One of the worst things about drugs is that they most commonly affect young people who, because they ARE young, already have problems in their lives. There are many difficult physical and emotional changes that take place when...
4 tags
Braindump: Addressing substance abuse among...
Quyen: I need a bid proposal done in three weeks. Me: *grumble* … I'm assuming with a focus on the Vietnamese community? Quyen: Of course, if you don't do it Bao, who else would help the Vietnamese community? Me: *grumble* (I'm sure there have been many already, I just can't come up with a name off the top of my head.) OBJECTIVE One-time funds available for...
4 tags
Asian Americans in U.S. History: Civil War
At the start of the U.S. Civil War in 1861, about 200 Chinese resided east of the Mississippi River. The war was principally fought along the Atlantic seaboard. There were Chinese on both the Union side as well as the Confederate side. Some of the Chinese who fought on the Confederate side were escaped coolies who were conscripted into the Confederate Army. Coolies, essentially Chinese slaves,...
5 tags
Asian Americans in U.S. History: Gold Rush
After becoming fascinated with the selection process for deciding who would be the face of Asian Americans on the Wikipedia article, Asian American, one editor brought up an excellent point: Are we putting too much focus on fame and not enough on historical significance? That question led me to a transcontinental train of thought (Asian American reference!): If there was a Time Magazine's...
6 tags
2 tags
Notability Scores of 2012 Wikipedia's Asian...
I calculated the notability scores of the nominees for Wikipedia's Asian American article infobox representative, as a more objective way to determine who should be the face of Asian America. Using search results on the web is a way of understanding how people "vote" with their voice and perpetuate the stories of significant Asian American figures, whether living or deceased. ...
2 tags
2012 Wikipedia Asian American Representative...
A few Wikipedia editors, in following consensus-driven practices in modifying a Wikipedia article, in this case, Asian American, to discern which portraits would best represent the Asian American article. The representative selection process is undergoing a selection process that ends December 18. Currently, the article features these notable Asian Americans, while the selection process thread...
Tenure For Kieu-Linh Caroline Valverde, WOC →
findingjas: Even if you don't go to UC Davis, this issue is very relevant to the system of higher education. Women of color professors are an extremely marginalized community on almost all campuses. Please help us fight to help increase the number of WOC professors at UC Davis. "Prof. Valverde's faculty position was created as a direct result of a coalition movement of people of color and LGBT...
2 tags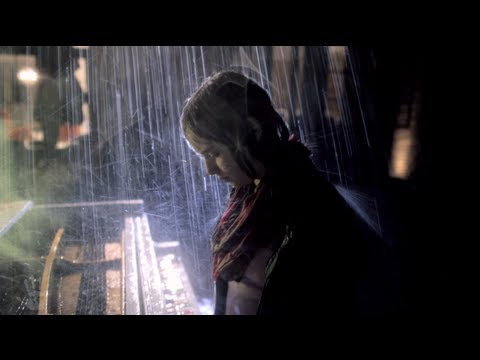 8 tags
Watch
Vietnamese American artist Van Hong Nguyen is looking to build a public sculpture called Global Home to honor the experiences of diaspora communities and people in a state of transition trying to find a place they call home. Please help spread the word on the donation drive, which closes November 30.
1 tag
How is 2-1-1 funded?
The 2-1-1 system is funded by local United Ways, community foundations, federal, state and local government funds. Each local 2-1-1 operator has its own set of local funders. [[MORE]] Examples 2-1-1 Nevada State General Fund: $200,000 one shot appropriation over the State Fiscal Year 2006-2007 biennium.  Tobacco Funds (FHN): $320,530 State Fiscal Year 2008 United Way of Northern...
4 tags
7 tags
Contributing to Wikipedia on Mid-Autumn Festival
In the past 3 months, about half a million visitors visited the Mid-Autumn Festival article on Wikipedia. The July 2012 version was poorly written, with few reliable sources, and half of the page devoted to the legend of Chang'e and Houyi with no explanation as to why it's relevant to the festival at all. A few years ago, you could actually find 7 versions of the story written one...
For Asians, School Tests Are Vital Steppingstones →
As Asian students succeed in the admissions test for New York City's elite public high schools, they point to family motivation, but others say the test discriminates against some students. While I don't dismiss the theory that Asian cultures place more emphasis on education than other cultures,  I'm not entirely satisfied with that explanation, considering the fact that the...
Watch this: Mockumentary 'The Yard' comes to Hulu →
The Yard is presented as a mockumentary, and it follows a gang of elementary school kids trying to survive all the bullies, popular kids and politics that pollute the schoolyard. (As Hulu says, the series proves "a mob mentality has no age limit.") The place is run by an outspoken boy named Nick (Quentin Colantoni). When he explains his role, it sounds like a scene out of a Scorsese...
4 tags
BÀ NØ1 (Fiction Concept)
It's been a year since the passing of Phuong's grandmother, who lived only long enough to see her granddaughter graduate from high school with acceptance to Stanford University. What would've been a joyful summer turned into a muted celebration overshadowed by the death of Phuong's grandmother, her bà nội. Phuong knelt in front of her family's altar, lit the incense...
At my friend's family gathering, I saw my friend's boyfriend taking notes as he was introduced to everyone. I looked over and saw names, lines and circles. He was graphing out the family tree, creating his own cheat sheet to understand all the relationships. "That's really smart!" I told him.
6 tags
5 tags
Community Reflected Through My Friend's Failing...
Here's a story, which provided a reason for why I'm going back to school for a business degree, with a career goal of doing business consulting. A friend of mine operates a smog check station in the south San Francisco Bay Area. His two sisters fronted the money, and therefore are the owners of the business, while he himself operate the business on a daily basis pretty much by...
4 tags
6 tags
Building A Case for a New Vietnamese Professional...
I write this essay in order to clarify my thoughts that will be used to provide hints on what the roadmap will look like to address the need of how Vietnamese professionals can hone their skills, maintain connections amongst themselves, and continue to contribute to the vibrancy of their community. Currently, my emotional state makes me feel rather impartial to most things, but my moral compass...
5 tags
Agent Orange County - Scene 1
Soul "wakes up" in the middle of what appears to be an airport terminal. Confused, he stands at the end of a line of other people, strangely all dressed in swaths of black and white attire, in what looks like the gate to customs. No one in line seemed to be wearing any color. He sees kiosks, and men in olive uniforms looking over documentation and stamping them. The soul steps up, for...
4 tags
OneVietnam launches overhaul, personal foundation...
The OneVietnam philanthropic social network platform launches its overhaul today. The user interface has been streamlined to make it easier to follow activities of people and organizations. But perhaps the biggest conceptual change to the system is the introduction of the iFoundation. The iFoundation introduces the ability for organizations to receive donations through OneVietnam's social...
Insecure Grown Men Over Sushi
He called me out of the blue; I haven't seen him in at least a year or two. He picked me up into his SUV, and said he had a craving for sushi. We drove down the street to the local sushi joint, a nicely decorated space with low-hanging ceiling lights over mahogany tables and cushioned chairs. After ordering the Americanized sushi rolls, the ones that are either fried or contains mayonnaise...
5 tags
Blueprint and Gabrielle
Bao finds his airplane seat, 17F, right by the window on the port side, just behind the wings. He sees a mother and her 5-year-old daughter already seated as neighbors. After putting away one of his carry-ons into the overhead compartment, he squeezes past the mother and daughter to get to his window seat. He puts his backpack down. Blueprint, the blue teddy bear, has his head popping out of the...